project specs
Size / square footage: 6,500 sf
Industry:Office TI – architecture & interior design
What were the special elements of the project?:
This is us! Being our own client and having so many talented architects and designers on our team provided the platform to create and implement a grand vision for our space – a vision that met our needs as well as a space tailored to help us meet our client's needs. We wanted our office to be a showroom and a place of inspiration for our clients. Throughout the space you will experience different kinds of floor patterns, finishes, building systems and work settings. One unique space we were able to implement this was in our bathrooms. We designed individual unisex bathrooms each to display different products and various ways that tile, and fixtures could be used. Restrooms often have no return on investment, but our team came up with a creative way to have an efficient amount of plumbing as well another space to showcase to clients.
We also wanted to have dedicated collaborative spaces incorporated to encourage inspiration for our clients and employees. Phone pods, banquettes, and a ping pong table were all chosen pieces to blur the lines between work and fun and generate an inspired office energy.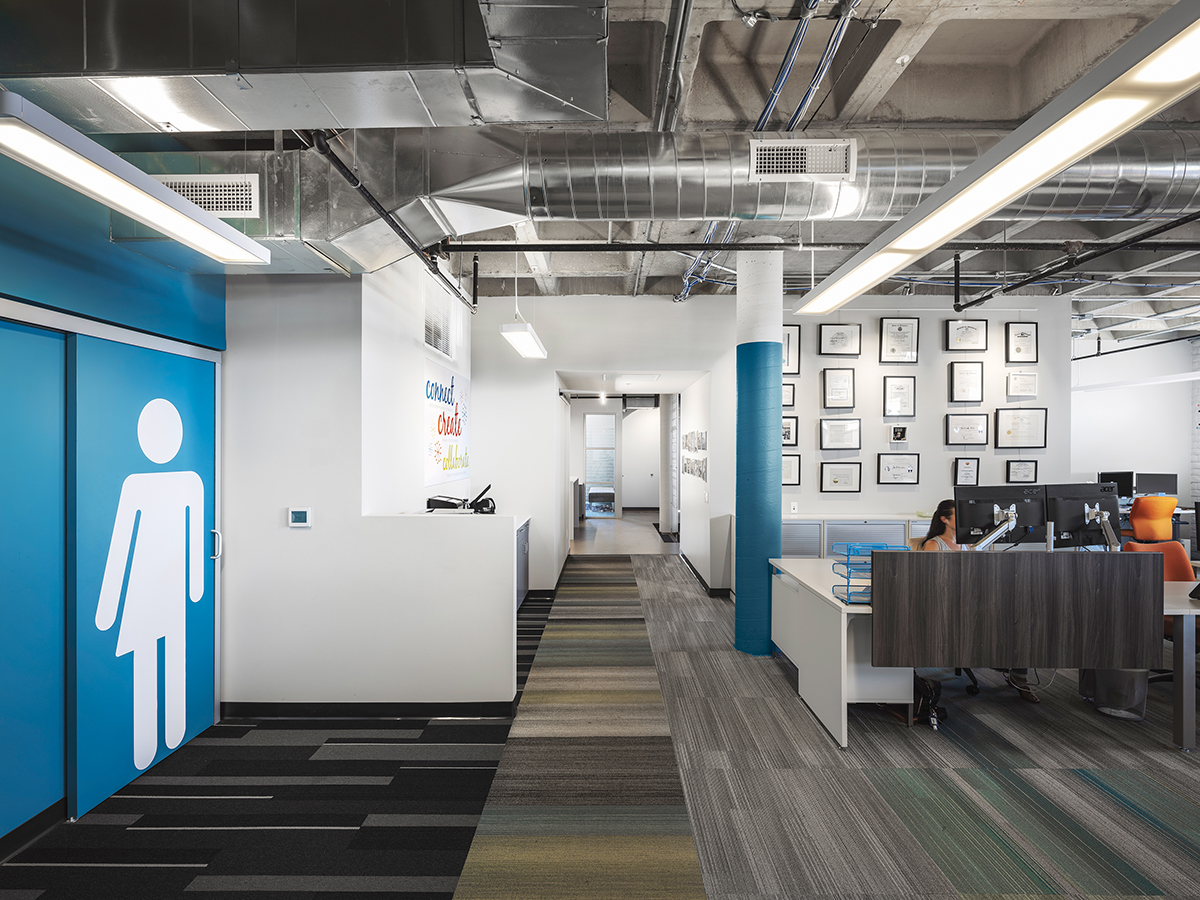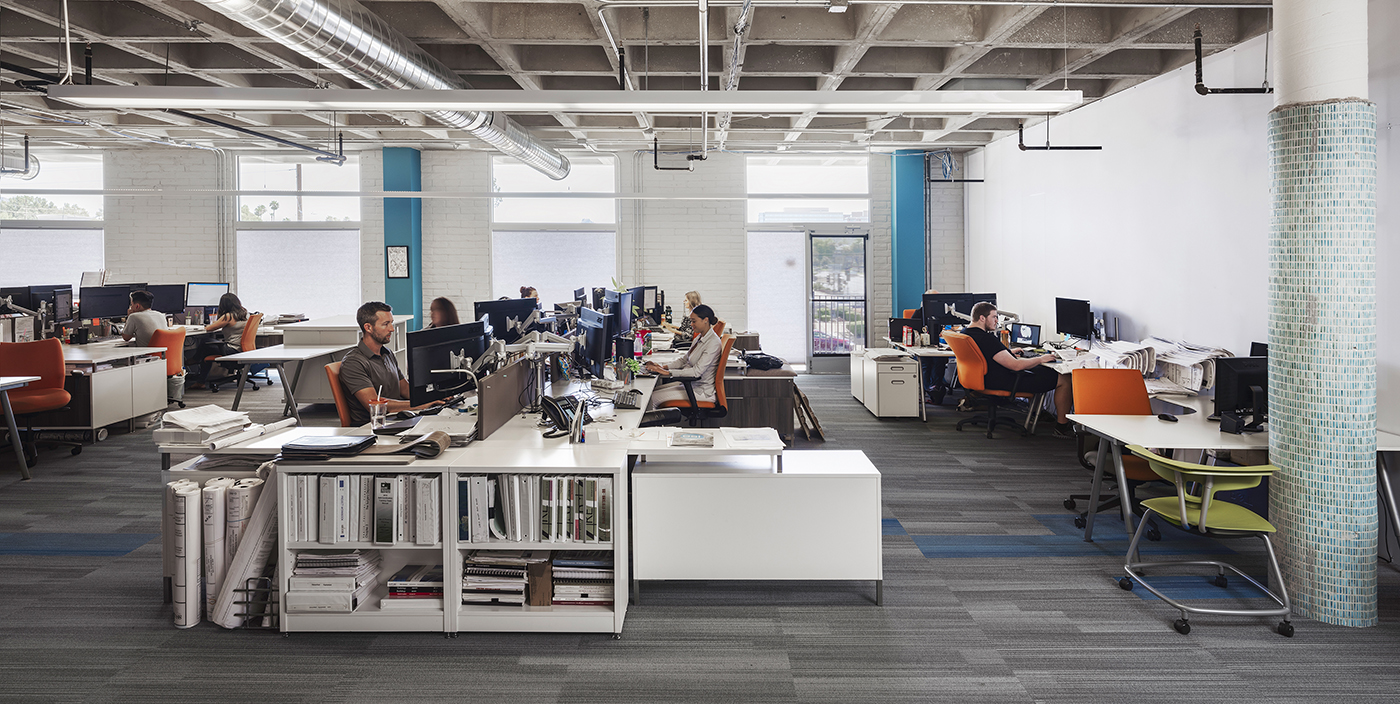 Family is an important part of the culture here at triARC. It was therefore a part of our vision to include a space where employee's family members would have a comfortable place to be, as well as nursing mothers to have a quiet, relaxing, private space to nurse and take care of their little ones.
Additionally, we wanted to create a dedicated recycling area in our space. Often companies want to tuck away or hide their recycling area – but our vision was to make this space more of an artistic feature. By incorporating bright colored graffiti and an artistic large recycling logo to encourage our clients and employees to recycle we were able to showcase a fun and unique aspect of our culture.
The smallest of details can make the biggest impact and really help meet our clients' needs. Often clients come in and conversations are had about furniture height or ceiling height. To help our clients we created a fun column graphic to show them what different heights feel like. This is one of the many small details that truly transformed this office place into an interactive and inspirational creative space.