Size / square footage: 40,675 sf
Industry: Call Center. Office TI.
What were the special elements of the project?
Call center employees are given a variety of seating options to optimize their individual work style in a fun, eye-catching space.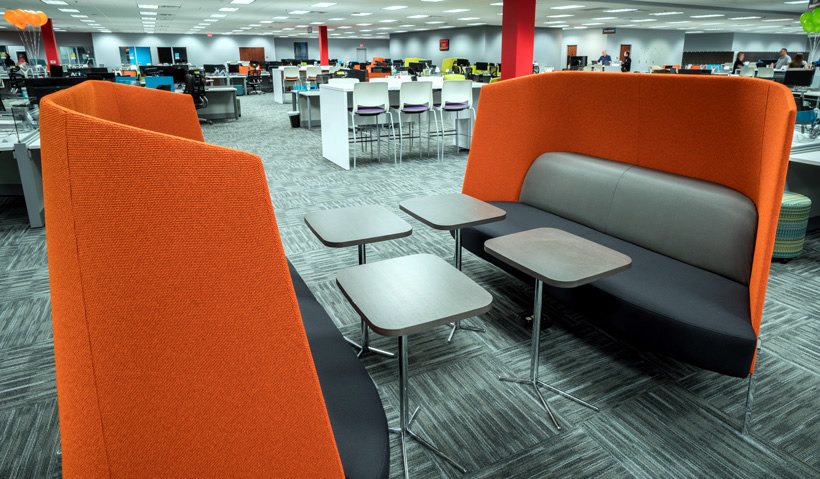 triARC took a previously drab office space that felt cramped and uninspired despite its size. We designed a spacious work environment for this call center that caters to its employees' individual work styles.
Workers are given the freedom to choose from a variety of work stations and flexible lounge-style zones that are available in a large open space, or head to a "huddle room" on the perimeter if they prefer a more secluded spot for heads-down work.
The design is modern with pops of bright colors, providing a cheerful atmosphere stimulating collaboration and creativity. Lockers are provided to store personal belongings. The center also includes training and conference rooms, as well as a large break room.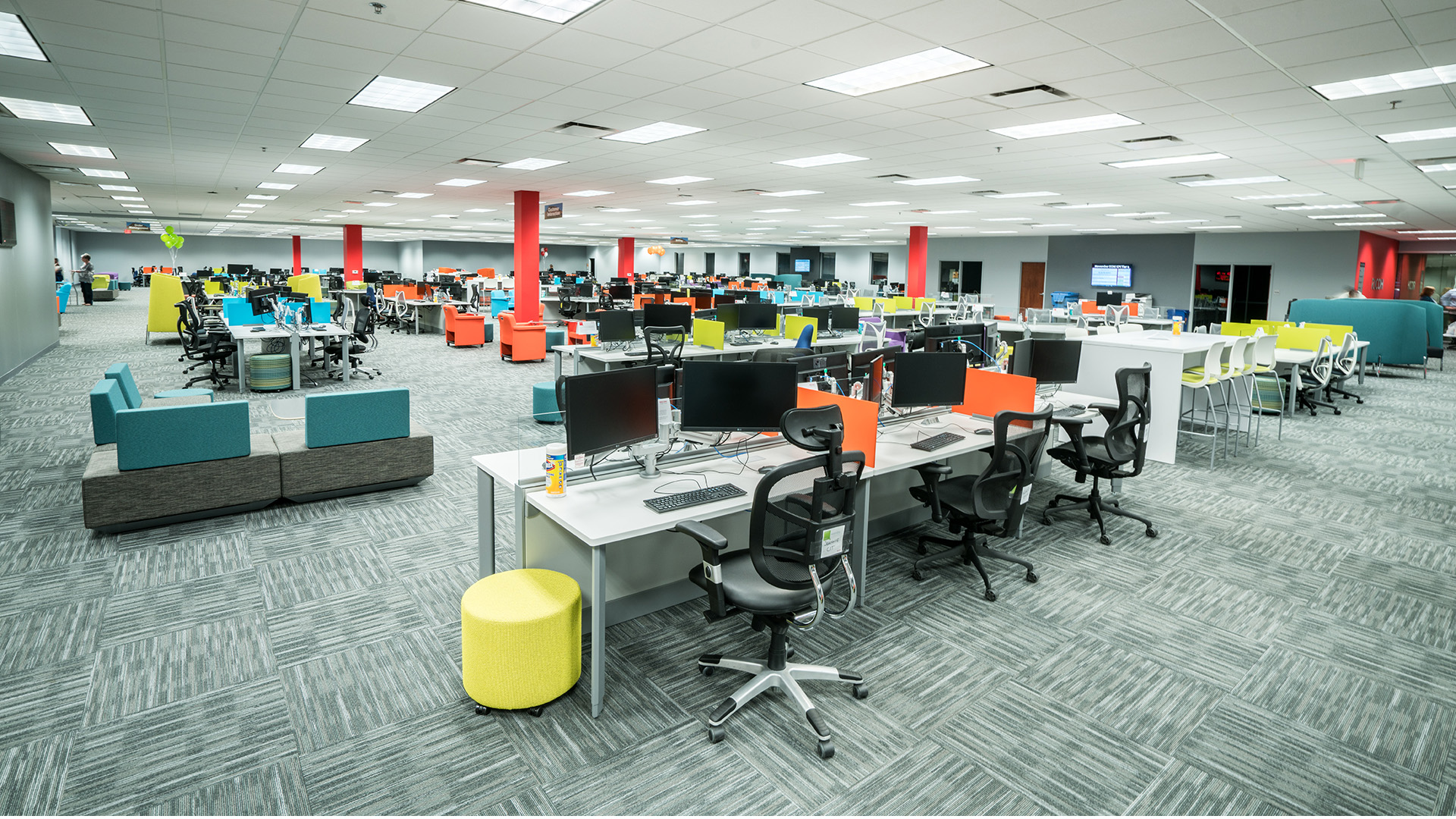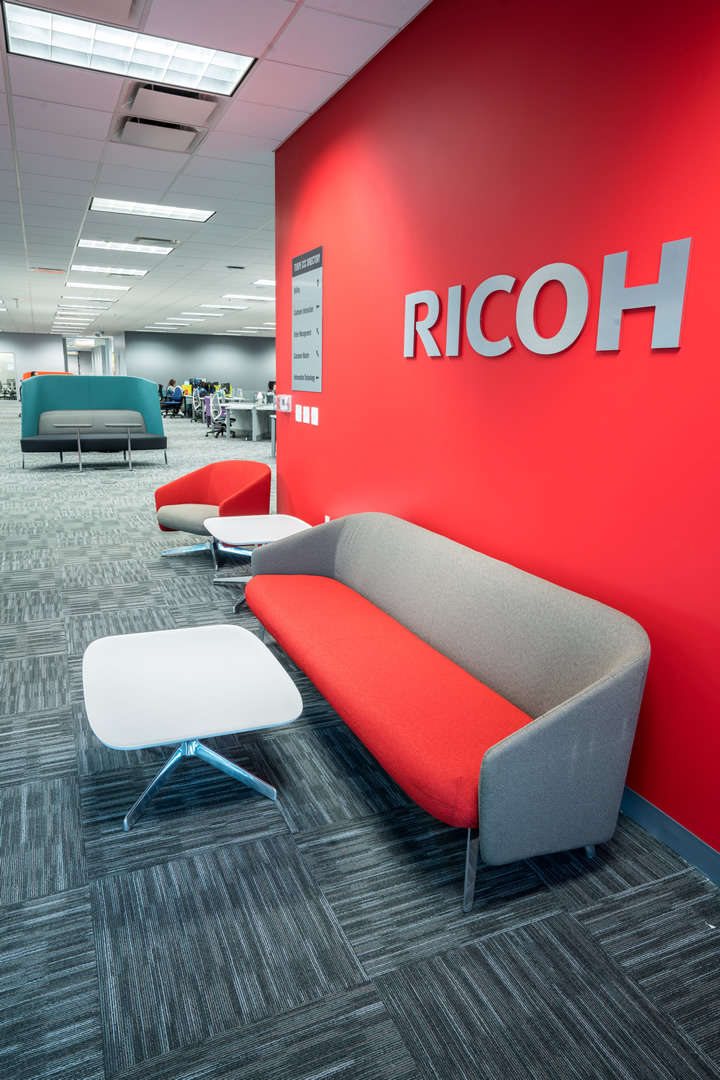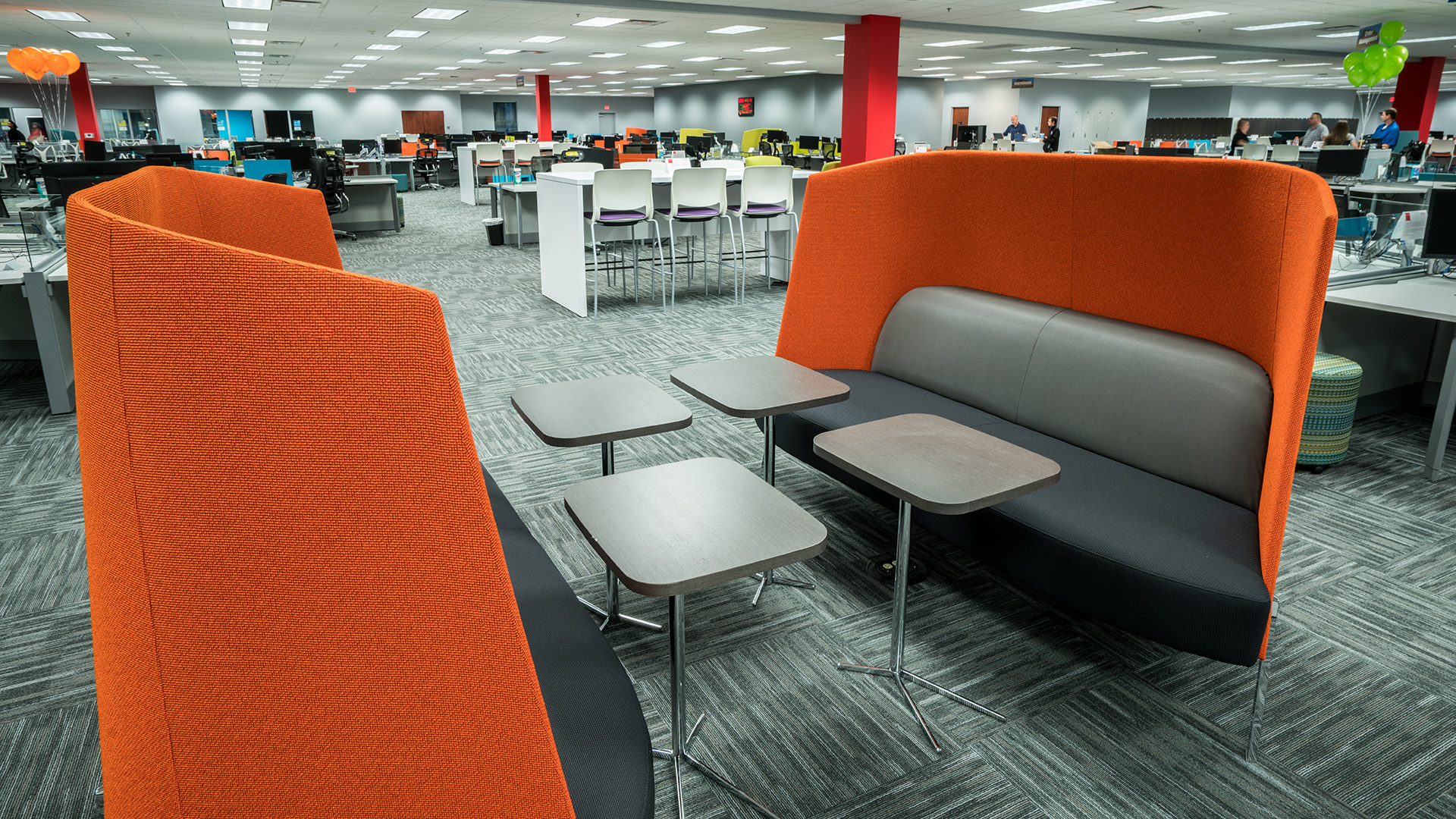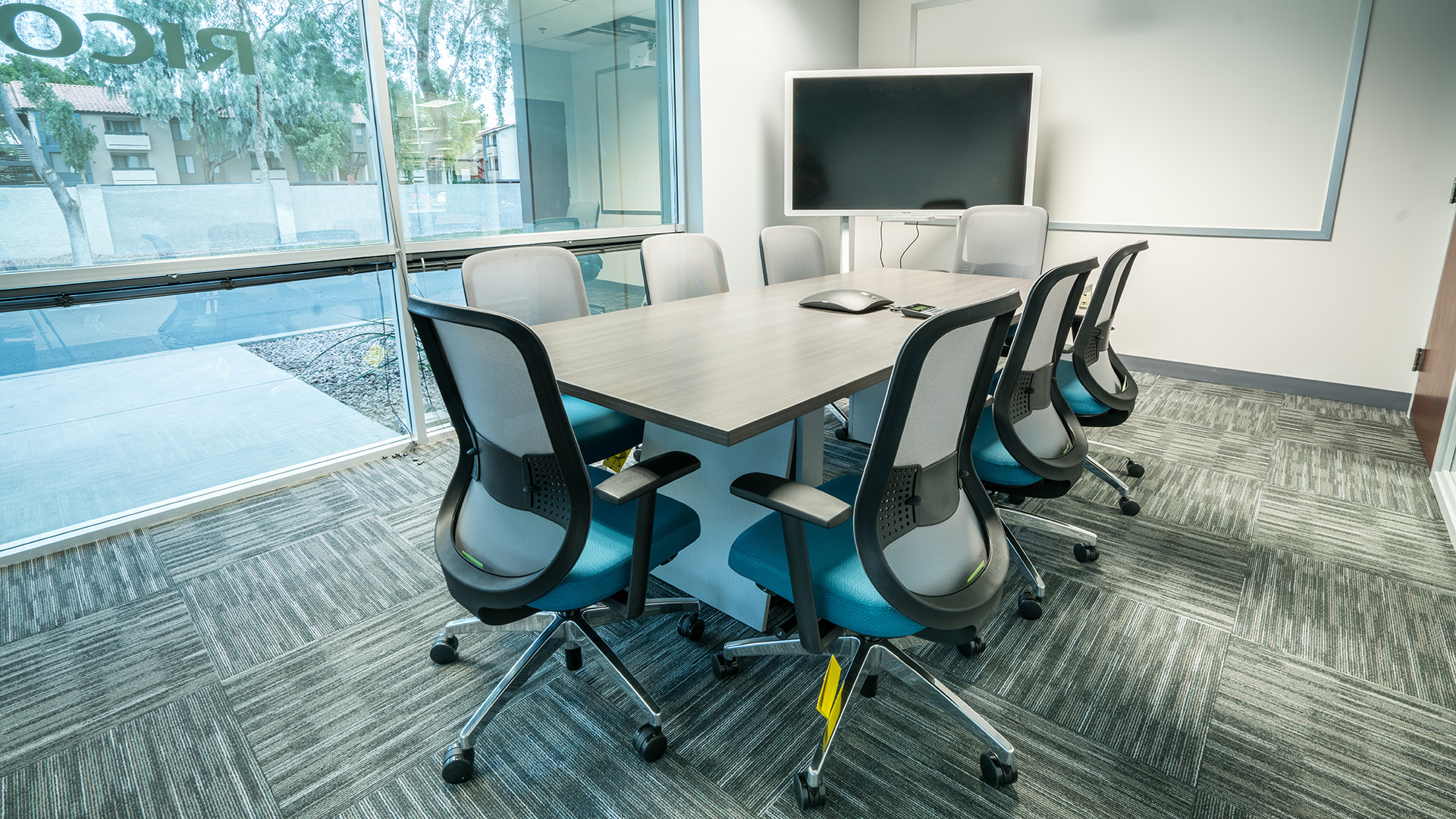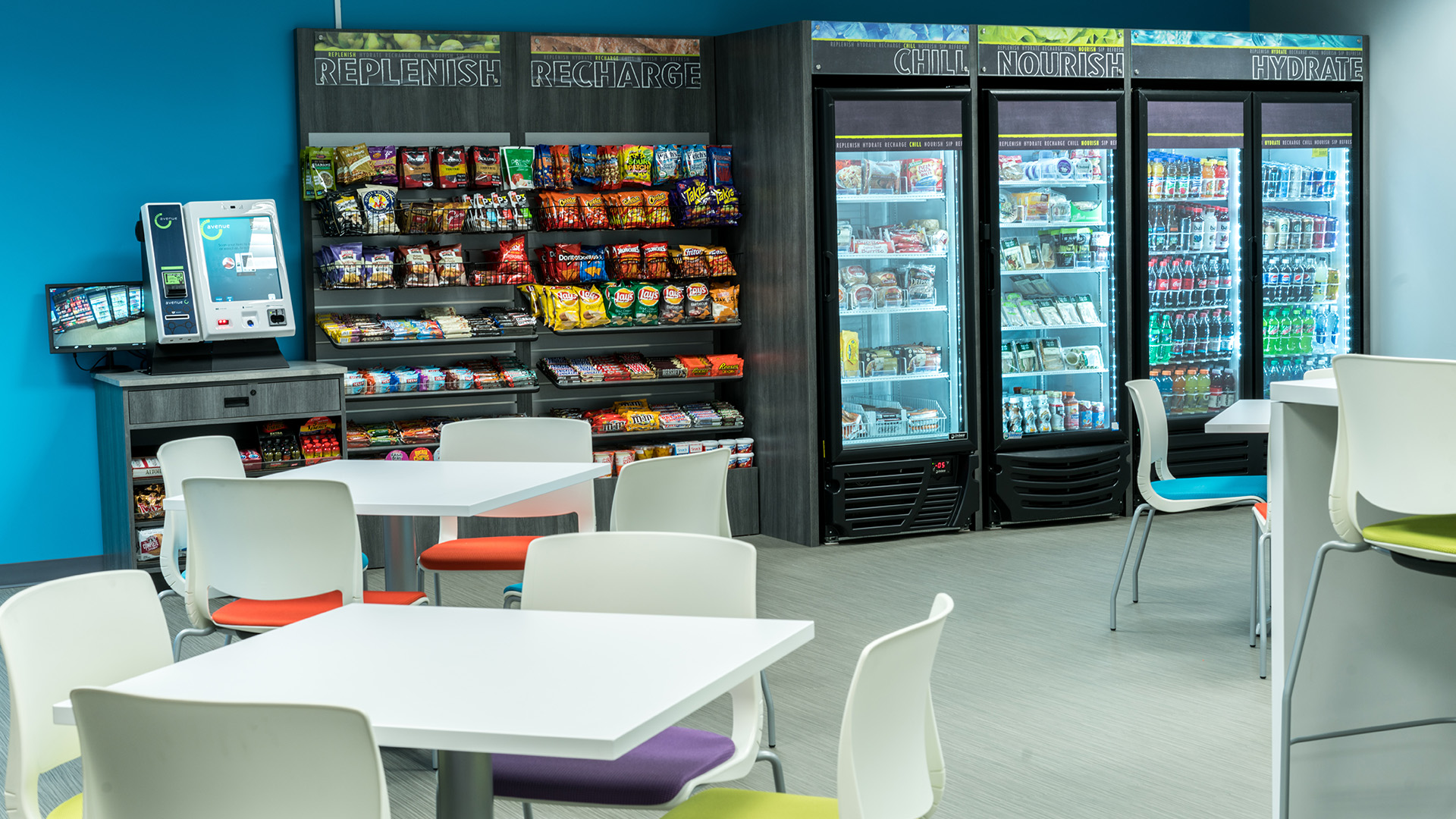 triARC Architecture & Design
1934 East Camelback Road
Suite 200
Phoenix, Arizona 85016
©Copyright 2019 triARC architecture and design – all rights reserved